Why ECO CULTURE?
REGULARLY INCREASING RANGE OF PRODUCTS
FAST DELIVERY
OF GOODS
WIN-WIN RELATIONSHIP WITH PARTNERS
STRONG TEAM OF SPECIALISTS
About company
ECOCULTURE is a manufacturer of beneficial insects and pollinators for agriculture sector. Our enterprises have introduced advanced technologies for the manufacture of entomophages and the technology of mass production of bumblebees.
As a manufacturing company, we can adapt to the individual requirements of the Client, both in packaging and in the quantitative composition of insects and to provide growers with the highest quality products and services.
We are trusted
OUR TEAM
We owe many high results to our team, it can be said without exaggeration that the current team of the company is one of the best teams specializing in IPM methods.
Our specialists have high professional achievements and experience in different conditions of growing crops and its successful application in practice.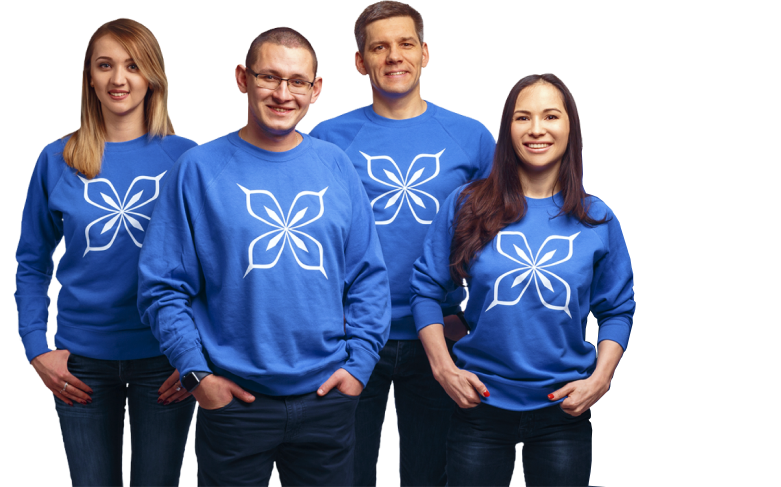 OUR CUSTOMER REVIEWS
Our factory is engaged in the cultivation of tomatoes and roses. We traditionally use entomophages in our work to protect against pests. For the second year, we have been working with the company "Ekokultura", which supplies us with NEOSEIULUS SWIRSKII and NEOSEIULUS CALIFORNICUS entomophages of its own production. We also use bumblebees from the Ecoculture company to pollinate tomatoes. During the entire period of cooperation, the company proved itself as a reliable supplier of entomophages. The quality of the products received, the accuracy of deliveries, consulting support, all this we receive when working with the Ecoculture company. Despite the difficult conditions associated with the pandemic, we continued to receive high-quality material in the specified time. We do not feel the distance of 2000 km between Ukraine and Azerbaijan).
Over the years of cooperation, the Ecoculture company has shown itself to be a reliable partner, promptly providing high-quality goods. Specialists of Ekokultura company treat all our requests with great attention. They consult our specialists, provide a lot of useful and new information. We are satisfied with the results of the work and plan to work closely in the future.
We have been working with EKOKULTURA Group since 2016. The quality of production meets all criteria, we are waiting for new offers!
It's nice to work with "ECOCULTURE".
The company's specialists quickly respond to requests and applications. Good quality products.
We are on the map